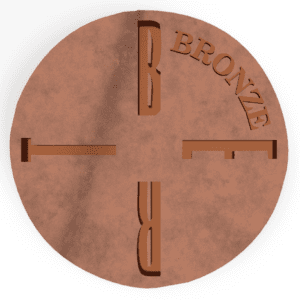 Brackenfield SEND School has achieved Bronze BERT award status.
For more information on this please click the link below to see the information leaflet.
The BERT award is about supporting everyone in the school community to build effective relationships.
Please remember if you are worried about anything or need any advice or support with puberty changes or behaviours such as masturbation or grinding please email earlyhelp@brackenfield.derbyshire.sch.uk. Early help are able to provide support such as social stories, packs and sign post you to further advice if needed.
Relationship, health and sex education (RSHE) equips our pupils with the knowledge and skills they need to keep themselves safe, healthy and develop healthy relationships in later life.
Our policy has been informed by pupil, family and staff voice and this has shaped the RSHE curriculum in school. For example, family members and staff highlighted the need for clear vocabulary to use when teaching about relationships and, as a result of this, a vocabulary list has been created including symbols and Makaton signs. This is an excellent demonstration of co-production and has undoubtedly improved the support available to pupils in school and at home.
Mica Coleman-Jones is the RSHE governor and oversees the teaching of RSHE at Brackenfield SEND school. She works with Sarah Preece, the RSHE lead in school to ensure that our RSHE provision is of a high quality, meets the needs of all pupils and not only fulfils statutory requirements but continues to adapt and collaborate with pupils and their families to ensure everyone feels informed and involved in their RSHE education.
Sarah Preece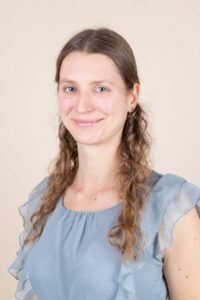 Mica Coleman-Jones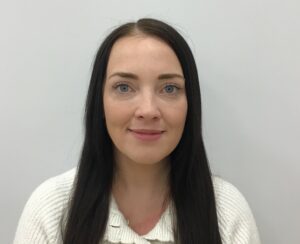 What does Relationships, health and sex education looks like in Brackenfield?
At the start of each academic year, parents and carers receive a letter with a clear outline of curriculum content, the right to withdraw from sex education if intending to teach that year and invites parents in to discuss the lessons and view resources before it is delivered to the pupils.
Informal pupils follow a 'learning to be' pathway to allow them to engage and make choices. They mainly use an embedded approach including songs, narrative and call and response sessions to teach some elements of RSHE such as names of body parts, hygiene, consent and encouraging pupils to make choices.
Semi-formal pupils follow a 'doing to learn' pathway to allow them to develop independence and functional life skills. They use several approaches including an embedded approach, small group sessions and discrete sessions where hands-on models, social stories and sensory stories with dolls are used to teach RSHE concepts such as relationships, personal hygiene and puberty. Sessions are practical, in context and repeated to ensure learning is life-long.
Curriculum content is supported by interactive resources such as cloth dolls with anatomy to use with sensory stories, toiletries, period products, bras, a life size vulva model which can show menstruation and urinate, male anatomy learning aids with moveable foreskin and urination/ ejaculating feature.  We also have a range of resources to support the teaching of drugs, alcohol, SRE and virtual online safety. These resources are available for you to view.
The government guidance states it is mandatory to teach relationships and health education including the science behind conception (part of the science national curriculum) to all pupils in an appropriate way. Parents can withdraw their children from all or part of sex education that does not form part of the statutory National Curriculum. However, 3 terms before the child's 16th birthday they can opt into sex education.
Relationships and sex education is taught at an appropriate time to pupils. During KS4, class teams work with local health teams to provide practical safe sex advice and guidance. This includes the demonstration of contraception and visual images of STIs. If pupils are not able to learn how to keep themselves safe this must form part of the discussion when setting personal learning intentions, Annual Reviews and other face to face meetings. At transition into KS4 there must be a plan recorded throughout the Annual Review process about how to equip pupils with the necessary skills and knowledge to keep themselves safe.
How to support and communicate with my child?
For all children, always use the correct names for private parts and try to support your child to recognise public and private spaces. This can be modelled by ensuring clothes and underwear are worn in most parts of the house and reinforcing where you can be naked (own bedroom, home bathroom).
When supporting with personal care try to show them what is happening to their bodies e.g: bowel/ bladder movement and use a running commentary of what you are doing using the correct names. If you child uses PECS, symbols for private parts could be used to support communication. Try singing body part songs (head shoulders, knees and toes) and Pantasaurus song NSPCC. When going through puberty, it can be a tricky time to deal with  changes such as pubic hair, menstruation, breasts, erections and feelings. It is a good idea to talk about these changes before they happen if appropriate to your child using social/ sensory stories with dolls and symbols.
If your child is beginning to  menstruate, you may want to use a period pad to show this change even if they are using incontinence pads too. This can help pupils to develop an awareness and recognise/ anticipate changes. It might be useful to track symptoms to support your child with pain and emotions.  If your child is beginning to touch themselves or have erections, you can support your child by telling them private, no touching, only in bedroom and allowing time to explore their bodies in their own bedroom. We can provide further support at school with masturbation if needed.
For semi-formal children, use all of the above advice and encourage further independence in personal hygiene and toileting. Social stories and prompt cards can be created about most things including feelings, emotions, relationships, puberty, washing body, changing period products, public and private places, appropriate and inappropriate touch to support children to develop an understanding of the world around them and develop their independence. There is also a puberty packs which can be requested from the class team or Early help range and a range of videos that are available to use.
Masturbation
Masturbation is completely normal and extremely common. It is meeting a natural sensory need. People of all ages masturbate and it's often the first sexual experience they have. Not everybody enjoys masturbating and there's no reason to do it if you don't want to.
Masturbation is when you get sexual pleasure from touching your genitals, usually with your hand. You can masturbate yourself or a partner. Masturbation usually leads to an orgasm but doesn't always.
Generally, men and boys masturbate by rubbing or moving their hand up and down their erect penis. Women and girls may use their fingers or hand to rub the area around their clitoris or vagina.
Masturbation and touching of private parts becomes inappropriate when done away from the bedroom and a private place. This is dealt with at school as harmful sexual behaviour please see the procedure below.
Masturbation within the curriculum
Teaching and learning about masturbation will only take place with parental consent (withdrawal option). Masturbation will be covered for boys and girls where appropriate for the individual; this will be on a 121 basis or in single sex groups. This will be judged on a case by case basis, and will likely cover the following:
What masturbation is
Where we can masturbate (in private)
How to keep yourself safe and preventing injury- personal hygiene
How to keep yourself safe- exploitation
In most cases, lesson content will be share with parents/ carers prior to delivery, to ensure parents feel informed to support their child at home.
Inappropriate and sexual behaviours
Harmful sexual behaviours (HSB) are developmentally inappropriate sexual behaviour displayed by children and young people which is harmful or abusive.
Peer-on-peer sexual abuse is a form of HSB where sexual abuse takes place between children of a similar age or stage of development. Child-on-child sexual abuse is a form of HSB that takes place between children of any age or stage of development.
Problematic sexual behaviour (PSB) is developmentally inappropriate or socially unexpected sexualised behaviour which doesn't have an overt element of victimisation or abuse.
For more information please click here for NSPCC advice.
Procedures for dealing with harmful and problematic sexual behaviours
When a harmful or problematic sexual behaviour is displayed by a pupil related to their genitals, a Functional Behaviour Assessment and Sensory Toolkit will be completed to establish whether the behaviour/ sensory need can be met through other sensory input. A and harmful sexual behaviour risk assessment will also be completed and shared with parents to mitigate risk and protect and support anyone involved. This includes all pupils, from 3 years upwards, as any touching of private parts is considered inappropriate away from a private place.
There are a number of aspects to consider when considering the appropriate strategy to support the young person displaying this behaviour; impact on behaviour and frustration, cognitive understanding to reach climax and frequency/ location of behaviour. All aspects will be considered and addressed as part of the young person's behaviour support plan completed in conjunction with the senior leadership team and parents.
Where masturbation or sexual behaviours can be avoided in school, the pupil understands this and the impact on behaviour/ pupil wellbeing is not significant- pupils will be directed to masturbate at home.
For pupils with more complex needs, who lack cognitive understanding and who's behaviour and mental health are significantly impacted by the need to masturbate- pupils will be directed to a private space (usually a locked toilet cubicle).  This is an absolute last resort to ensure the safety of the individual. This is not a long-term solution and the team around the child will be consulted to attempt to stop this behaviour as soon as possible in school.
Every incident of inappropriate touching of private parts will be reported through Iris and logged as 'sexual activity'. Parents must be informed if there is an incident within school; this applies to any reportable incident. If sexualised behaviours increase, log on My Concern and discuss with DSL if needed.
Puberty and Menstrual Education
Puberty, health and relationships are taught to all pupils at an appropriate level to help them to understand their own bodies and skills to keep themselves safe. This is taught as an embedded approach each week as part of our good health and friends, relationships and community sessions.
Menstrual education can be very scary for young girls, particularly when developmentally their learning is delayed. Therefore we have an extensive range of resources to prepare girls for this change in their body. This is delivered alongside communication with home, to ensure anything learned and discussed in school can be followed up. There are practical resources, including a life size vulva model which menstruates. Knickers and period products to apply as well as social stories to demonstrate how you might feel when on your period.
To ensure sessions are meaningful and in context, we use a range of realistic learning aids, make and female anatomical models, stories (social stories and Kings princesses ducks and penguins series), role play and sensory stories using dolls.