Hello from Mulberry Class!
Mulberry class have had a couple of new pupils this MER, so we are welcoming them and it is brilliant to see new friendships being formed already. This MER we will be continuing to build on independence and problem-solving skills when at school and out in the community. We will be continuing with our visits into Long Eaton for some, and local travel training for others, with elements of stretch and challenge to ensure they are getting the most from each trip. Within the classroom we will be working on our literacy and maths daily through practical and functional activities, alongside reading and targeted phonics sessions. PE is on Thursday so the pupils will need their kits for this, and please ensure they have a suitable PE kit for indoor and outdoor activities. Forest schools is on a Friday, and they are going to require wellies and coats for this. If you would like your child to change out of uniform for Forest schools, please send in spares; this is a brilliant practical life skill and they can even throw them in the washing machine afterwards! Every Tuesday, some pupils are taking part in rehearsals for the Christmas play so you may hear them talk about this. They are doing such a brilliant job so far, and they have shown a brilliant understanding of why we have to start rehearsals so early! Please don't hesitate to contact us on Boop or via email at mulberry@brackenfield.derbyshire.sch.uk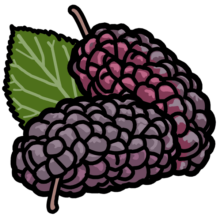 Mulberry class are working on their ability initiate and continue two-way conversations with peers, and to express their needs appropriately. This is something that is encouraged throughout every activity through questioning and prompts. Alongside this, we have sessions such as attention autism, drama, circle time, narrative, structured play which encourage interactions and support the development of their communication skills.
Friends, relationships and community
Mulberry are a very social class and there are lots of different friendships that link the pupils together. This gives us a brilliant foundation to broaden their understanding of healthy relationships, boundaries, empathy, emotions etc. The pupils also have lots of opportunities to practice their social skills when out in the community. Again, our pupils are very social, and these trips provide real life opportunities for the pupils to ask for help when needed, practise what to say to strangers, express themselves to unfamiliar people to get their needs met, and to deal with a variety of personalities that may not be what they are used t
We facilitate independence consistently in Mulberry class, through tidying and cleaning, setting routines and allowing pupils to initiate (for example, when a session has finished, pupils will now get straight up and change the timetable to the next sessions with no prompt). Pupils are given space and time to make mistakes and problem solve, and support is varied depending on the child and levels of anxiety.
As well as dancing on a Tuesday and daily outdoor learning, the pupils have a Good Health morning on a Thursday morning with Mr Csizmadia (also known as Mr Cheers Me Dears). They take part in a PE sessions where they ensure they warm up and cool down effectively, learn new skills that develop their gross motors skills and stamina, and learn about a variety of sports and exercises. They also do RSHE sessions around good personal hygiene and explore their senses through exciting and exploratory activities.
Our pupils are all working on their ability to follow multi-step instructions, and this is embedded throughout every session in Mulberry. This could be as simple ad following the rules of a game or being asked to do multiple things at one time. We develop these skills through other sessions such as narrative, music, dance etc which all support the development of their sequential memory.