Hello from Mulberry Class!
We are Mulberry class and this MER, we are continuing to focus on developing positive relationships with our peers and also people in our local community. We want to be as independent as possible to prepare us for adulthood and so you will often find us out in the community travel training and shopping for our own class breakfast items. We are also building our confidence when using public transport and will be visiting different locations, using our travel gold cards. It would really help us with our travel training if all of our pupils had gold cards to enable us to travel in our local area. In our 'World about Me' sessions we are learning about food and changes to the weather. We will be learning about where food comes from, how to live a healthy lifestyle and making preferences for foods that we like and dislike.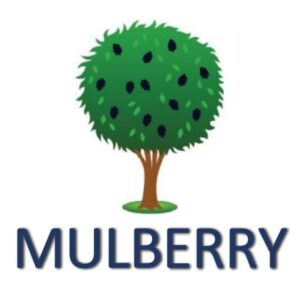 It is so important to us to be able to communicate our wants and needs effectively; with familiar and unfamiliar peers and adults. We are practising our signing everyday to support with our spoken language; we particularly love learning the sign of the week and learning songs with Makaton. Ask us what signs we know!
Friends, relationships and community
Developing positive friendships and relationships is something we work at all the time, in Mulberry. We have circle time and social stories to help us. At home, it would help us if you could reinforce those positive messages about what makes a good friend and how to build positive relationships. We all love talking about our friends and family; as always, please continue to send in photos and messages of things you have done at home.
Our focuses in Independent living are road safety; which includes identifying safe places to cross, including different types of crossings. We are also focusing on identifying bus stops, reading bus timetables and looking out for our stop. Dressing and Undressing independently is something we work on when we are changing for PE and going swimming. Please support us by allowing us to dress as independently as possible. In cooking we make choices of dishes we want to make, we research ingredients and then we shop for them ourselves. In the kitchen we will be practising chopping, spreading, cutting and using appliances such as a toastie maker, oven and microwave. We would love to see any pictures of any independent living at home!
We are embedding good hygiene; keeping ourselves clean, identifying when we need a shower, brushing our hair and using roll on deodorant. We are learning the importance of building exercise into our daily routine and enjoy yoga and meditation to help us regulate our emotions.
We are developing new enterprise projects with the purpose of working together in a group, developing simple plans, making choices and communicating with different people. We will be making a range of products such as wax melt candles, Christmas cards and pamper packs which we hope to sell and raise funds to support enrichment opportunities for our school.
We want our pupils to have as many experiences as possible so that they can make choices about their likes and dislikes for now and the future. We love visiting new places to explore our hobbies and interests.