We are Laurel class; this MER we are continuing with developing meaningful, positive relationships with our peer group and also engaging in opportunities to interact socially in the community. We will be visiting parks and areas in the local community in groups to encourage us to develop new friendships. To build on our social interactions we will visit cafes, where we will learn how to budget for a simple meal, identify which coins to use and be able to make choices about what we like. As part of travel training sessions we will continue to walk to familiar locations to develop our road safety skills, with a particular focus on identifying hazards and road signs. We will also look at public transport and catching the bus to familiar places e.g ASDA/ Long Eaton. For some pupils in Laurel, we are hoping to begin to look at locations we can visit on a tram and plan in future visits. We will look at tram timetables and times and budget for the journey. We want to continue exploring interests and hobbies that we can engage in with friends and potentially take with us into adulthood. We will be visiting farms and parks and going pumpkin picking this term and will be learning about growing and changes as the seasons change. In and out of the classroom we are going to be continuing learning more about safety in general. For example, in cooking we have been learning how to use electrical equipment safely and will continue embedding this skill, as well as using the oven and the hob. We will also be practising using the kettle safely to make hot drinks. when out in the community we will be identifying people who are safe and people who are strangers. In Literacy sessions we are focusing on writing our daily diaries, writing shopping lists, reading road and hazard signs etc. We are going to be developing our digital communication skills e.g sending emails to each other. In Phonics sessions, we are practising embedding our blending and segmenting skills as well as reading comprehension. In Maths, we are building our knowledge and understanding of number so that we can use it functionally in the real world. We are also deepening our understanding of sequencing and the passing of time. Our PE sessions are on Wednesdays and Thursdays; please ensure you send a named PE kit in for those days (including suitable footwear). Wednesdays will be swimming until December 6th so all pupils will need swimwear and a towel. Some pupils may be accessing the sports hall and gym at West Park as part of our PE sessions. For those accessing the gym, we are encouraging them to bring shower products as part of understanding how to manage our own personal hygiene.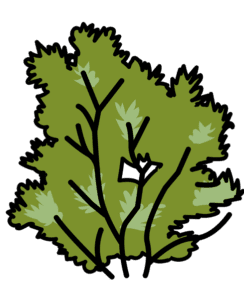 Please encourage your child to seek help when in a shop or café and choose and order their own food. We are encouraging recall through story telling (narrative) so please ask your child what they have been doing today at school. We have been learning more signing to communicate across school in different ways.
Friends relationships and community
We are learning about ourselves and each other; what things we have in common and how we are different. We are learning to develop shared interest and engage in an activity with our peers. We will be looking at people who help us at home, at school and in the community and we will also be learning more about the emergency services. We are also learning to express our likes and dislikes with our peers and be able to make informed decisions of our own.
Travel training- We are all working at different skill levels in travel training. Some pupils will be practising crossing roads safely in the local area, some will be using public transport to go further afield and some will begin to consider using the tram. We will be looking at bus timetables, learning to tell the time digitally to help us understand how many minutes until the next bus etc. When on public transport, we will be focusing on identifying the correct stops to get off at. Where you can, please allow your child to be as independent as possible when road crossing or catching the bus- ask them where it is safe to cross and why. Ask them what to do if the bus goes past their stop (ask for help).
In our cooking sessions we are going to be using electrical equipment and practising safety around this. Please try and support by using these appliances as much as you can at home and allowing your child to talk through how to stay safe- wearing oven gloves, not putting metal items in the microwave etc. We will be making healthy recipes such as vegetable soups, roasted vegetables and pasta.
In our RSE sessions we will be learning about why it is important to look after our personal hygiene. We will be brushing our teeth daily in school. We will be reading social stories around hygiene; particularly during periods (girls). Please let us know if there is anything you would like to support at home eg visuals for steps to having a shower. We are also teaching public/private eg where is a safe place to take down our trousers ( in the bathroom) and appropriate behaviours in public and private. We are focusing on the word consent and what this means. We will be developing our understanding around when it is appropriate and important to be able to say no; including when you feel uncomfortable in a situation or when we do not like something or want to do it.
We want our pupils to have as many experiences as possible so that they can make choices about what they like and dislike. Encourage your child to try something new or visit a new place and talk about how it made them feel. For our Year 10 and 11 pupils, college has already started and they will be continuing to attend 1X per week. In addition, there will be different careers events throughout each MER which may be appropriate for them to attend. For our younger pupils, we are developing early employment skills such as managing time, managing our own basic needs (knowing when to make food, wash hands, tidy away after myself etc) and learning about what volunteering or a job might mean.